Compact Digital/Analog audio FM exciter/transmitter. MSE. 30W
MOZART NEXT 30
P.O.A
* Ex GST. Check with us for the latest pricing
DB Broadcast - Mozart 30
Mozart-30, variable 0~30W exciter /amplifier for FM Radio Broadcast.
The DB Broadcast Mozart range of FM transmitters and exciters (ranging from 30W through to 3.5KW) are the latest line in the DB Broadcast range of FM exciters and amplifiers. Utilising the latest MSE (Magnetic Sound Enhancer) technology along with improvement in FM Modulation the Mozart range provides a higher efficiency solution without compromising on RF and sound quality.
The compact Mozart series (up to 1KW in a 2RU chassis) provides all key parameter setup and monitoring from the front panel LCD display, an optional web-interface can be fitted to provide remote IP based management of the Mozart series.
The Mozart Series includes as standard: Stereo Input with L+R audio input option for mono operation and Built-in Stereo Coder board. WEB/SNMP version 2C. Includes complete monitoring of all parametres and remote software upgrade via WEB. I/O board for complete telesignal, telecontrol and telemeausures interface. Opto-isolated inputs and dry output contacts.
Efficiency Enhancement
FM transmitter Mozart design was optimized to get minimum losses of the passive elements and excellent performances of the active elements in order to increase the AC efficiency up to more than 70%.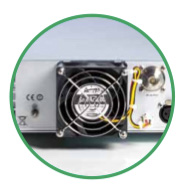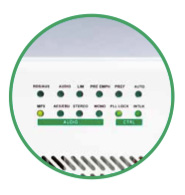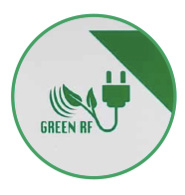 Hot-plug fans: 5 minutes of

maintenance time, no need

to open or switch the unit.


All the main working

parameters are displayed by

leds to indicate the transmitter

status at first glance.


Latest generation LD-MOS devices

increase DC to RF efficiency up to

85%, with a drastic reduction of energy

consumption.